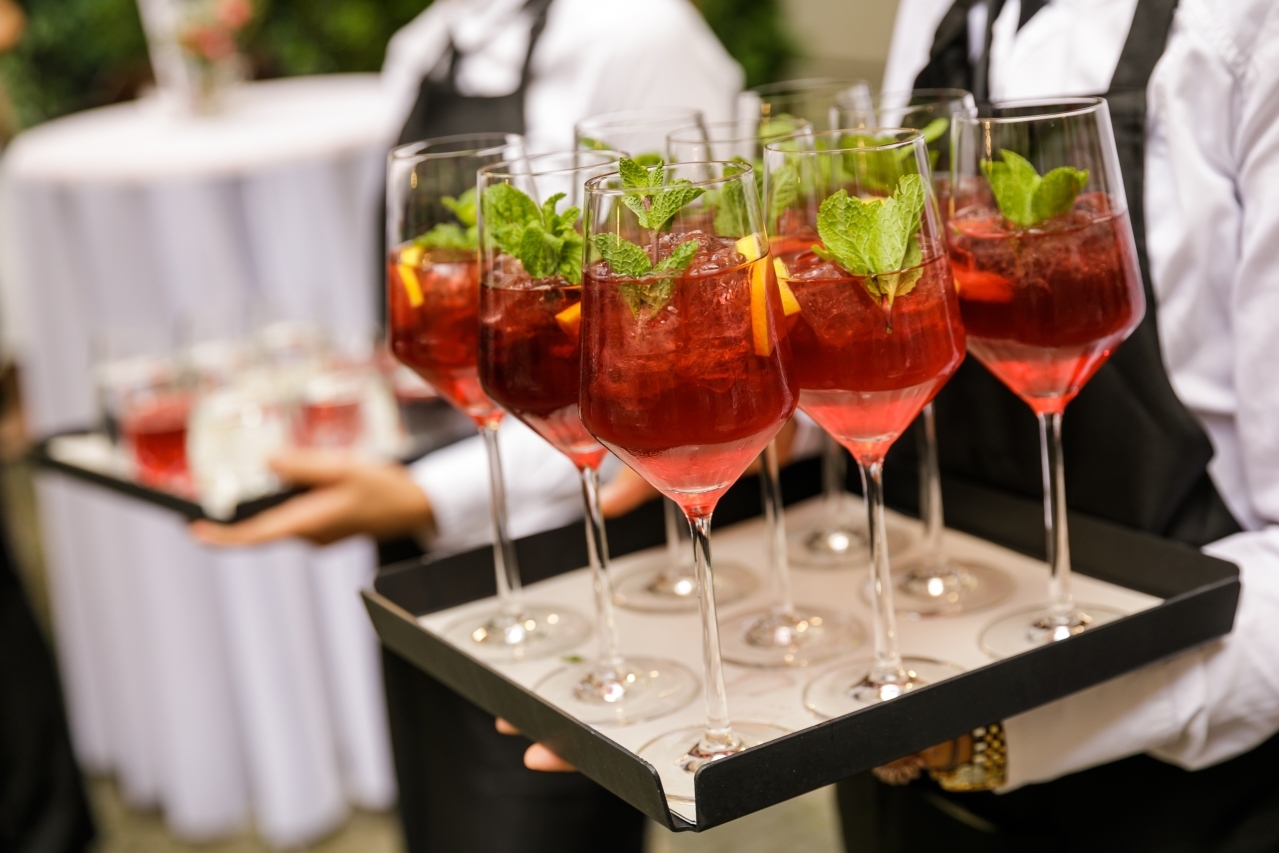 Everything for your party!
Are you planning a stand party? You´ve come to the right place! For a standing reception we recommend finger food and sparkling wine, wine and beer. As an appetizer portion, we calculate with 4 bites per person - for a more filling reception, you are on the safe side with 7 bites per person.

Feel free to choose hot or cold cocktail dishes. The classic is and remains the curry sausage with roll. We have already worked out various packages for you - meals including drinks. Nothing for you? For a fancier event with finger food, secco, wine and other alcoholic variants such as cocktails, our Käfer team will be happy to advise you.
Array ( [raum_gruppe] => Messe Hamburg [sprache] => 2 [sid] => bacb8d415a5c63268436b2887fd1eba9 [merkliste] => Array ( ) [preis_gruppe] => preis_Messe )