What you need to know about beer at the booth
Beer is historically considered a staple food. As a stimulant, as the typical after-work beer, to toast a successful day at the trade fair with your stand crew or to celebrate a new company success/customer deal. Beer suits all occasions and we offer the right type for every taste. From pale to wheat beer to pilsner or yet more unusual varieties such as Pale Ale.
There are two variants of how we can offer you a beer: simply casual from the bottle or yet typical tapped from the barrel? Choose the option that suits you best!

Beer is all about the choice of bottle and keg:
-bottle: simpler logistics and dispensing
-keg: for the guest the greater experience with the correct handling of a tap system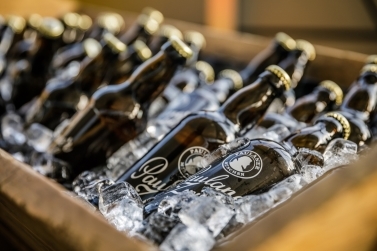 Bottled beer
Just casually drink beer from the bottle? Yes! In particular, the popping closure of some bottles makes opening them a loosening moment and lightens the mood. The beer can be drunk directly from the bottle and thus no space is needed for beer glasses or other beer tapping equipment. Only the chilled bottle brings the pleasure.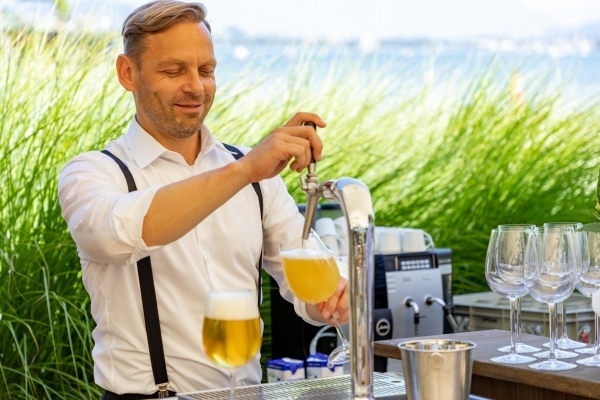 Tapped beer
A highlight on every exhibition stand. We recommend our tapping systems for anyone who enjoys serving beer and tapping beer but also has the right knack for technology.
For exhibition stands or events of any kind, the Flex20 is the possibility to serve fresh draft beer with the highest quality. The Flex20 is a compact and mobile cooling unit, with integrated compressor. Thanks to the beer line integrated in the keg, there is no need for line cleaning.
Array ( [raum_gruppe] => Messe Hamburg [sprache] => 2 [sid] => 295cb13a9ad402aa883c5229d48f0595 [merkliste] => Array ( ) [preis_gruppe] => preis_Messe )